Enchanting Bridal Lehengas: A Traditional Marvel
Bridal lehengas are the epitome of grace, tradition, and beauty in Indian weddings. These exquisite ensembles have been an integral part of Indian bridal fashion for centuries, symbolising the rich cultural heritage and grandeur of our diverse nation. In this comprehensive guide, we will delve into the captivating world of bridal lehengas, helping you make an informed choice for your most cherished moments.
The Significance of Bridal Lehengas
At Omsara, we understand the profound meaning behind choosing a bridal lehenga. It's more than attire; it's an expression of your style, personality, and cultural heritage. Our exclusive collection reflects opulence with intricate designs, luxurious fabrics, and vibrant colors. Each piece symbolizes tradition's beauty and the promise of a new beginning. Let Omsara guide you to find the perfect bridal lehenga, tailored to your individuality, and make your special day truly unforgettable.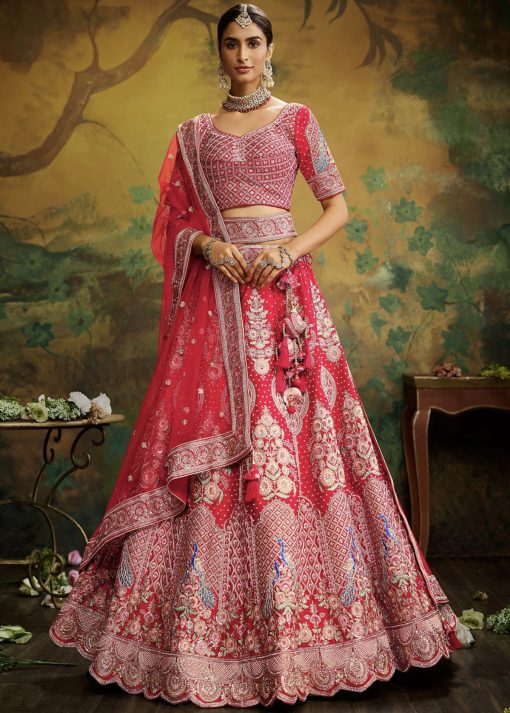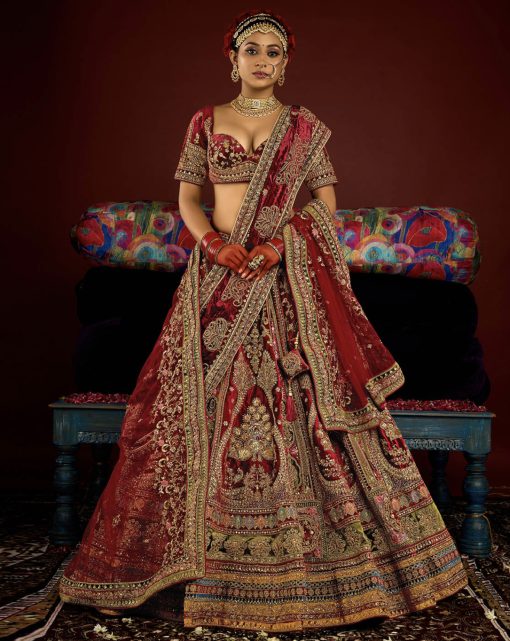 Choosing Your Bridal Lehenga Style and Color Palette: Elevate Your Wedding Look
1 Style: Discover Your Style At Omsara, we believe that your bridal lehenga should be a true reflection of your unique style. Our diverse collection caters to various tastes, offering traditional and contemporary styles. Whether you're drawn to timeless classics or crave a modern flair, your dream lehenga awaits.
2. Color: Uncover a spectrum of hues at Omsara! While red has graced countless Indian weddings, we recognize that every bride is different. Maroon, pink, pastels, and even unconventional shades are now in vogue. Step into our world and select a color that not only complements your skin tone but also resonates with your personal preferences.
Bridal Lehenga Choices: Choosing the Perfect Fabric and Exquisite Embroidery
Fabric: The choice of fabric is crucial for both comfort and aesthetics. Bridal lehengas are often crafted from luxurious materials such as silk, velvet, or brocade. Consider the climate and season of your wedding when choosing the fabric.
Embroidery: The embroidery work on a bridal lehenga is what makes it truly extraordinary. Traditional techniques like zardozi and gota patti add a touch of timeless elegance, while modern designs like sequins and mirror work provide a contemporary edge. Pay attention to the intricate details that make your lehenga unique.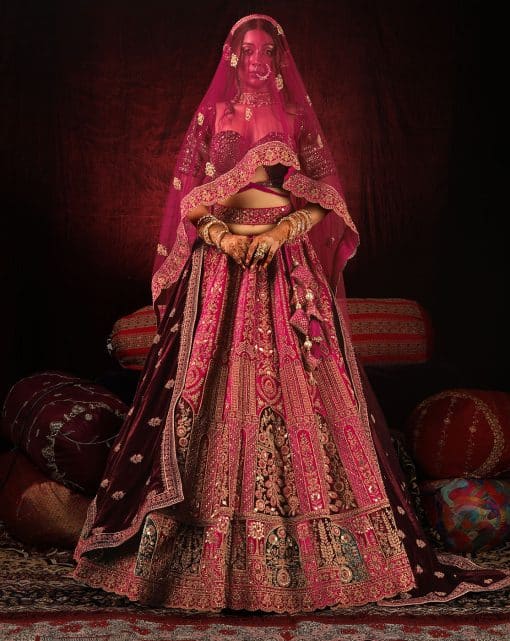 Bridal Lehenga: Finding the right match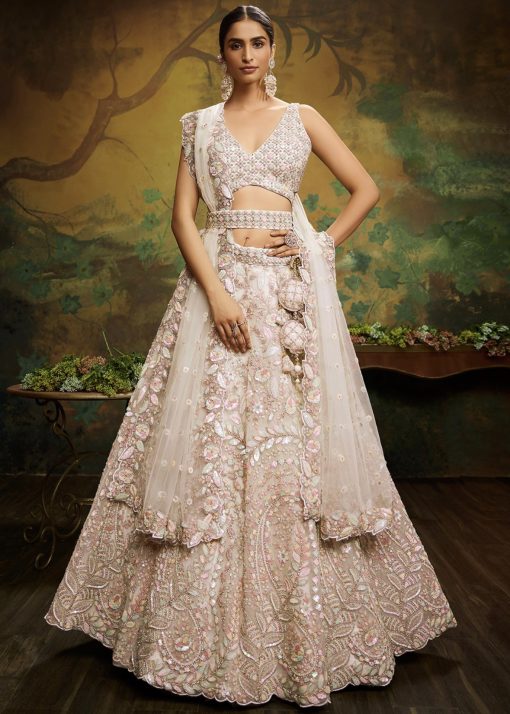 Navigating the Price Spectrum and Choosing the Bridal Lehenga
Bridal lehengas come in a wide price range. It's essential to set a budget early in your shopping process and stick to it. There are stunning options available for every budget, so don't feel pressured to overspend.
Embark on a bridal journey at our online store, where each click reveals enchanting choices. Explore
A-Line Lehengas
blending tradition with modern style. Our
Bridal Lehengas
offer opulent choices for an unforgettable day. From
Half Sleeve
to Sleeveless options, find your perfect ensemble. Discover classic charm in Traditional Lehengas or opt for Off-Shoulder and
Umbrella styles
for a contemporary flair. At our virtual boutique, your dream Lehenga Choli is a personalized click away.
Bridal lehengas are not just clothing; they are a symbol of tradition, culture, and love. As you embark on this beautiful journey of choosing your bridal attire, keep in mind the significance of your decision. Your bridal lehenga will be a part of your cherished memories for a lifetime, so make sure it reflects your style, personality, and the love story you're about to begin. With this guide in hand, you're well-equipped to find the bridal lehenga of your dreams and make your wedding day truly unforgettable.